Sloan School of Music is holding private music lessons online AND in person.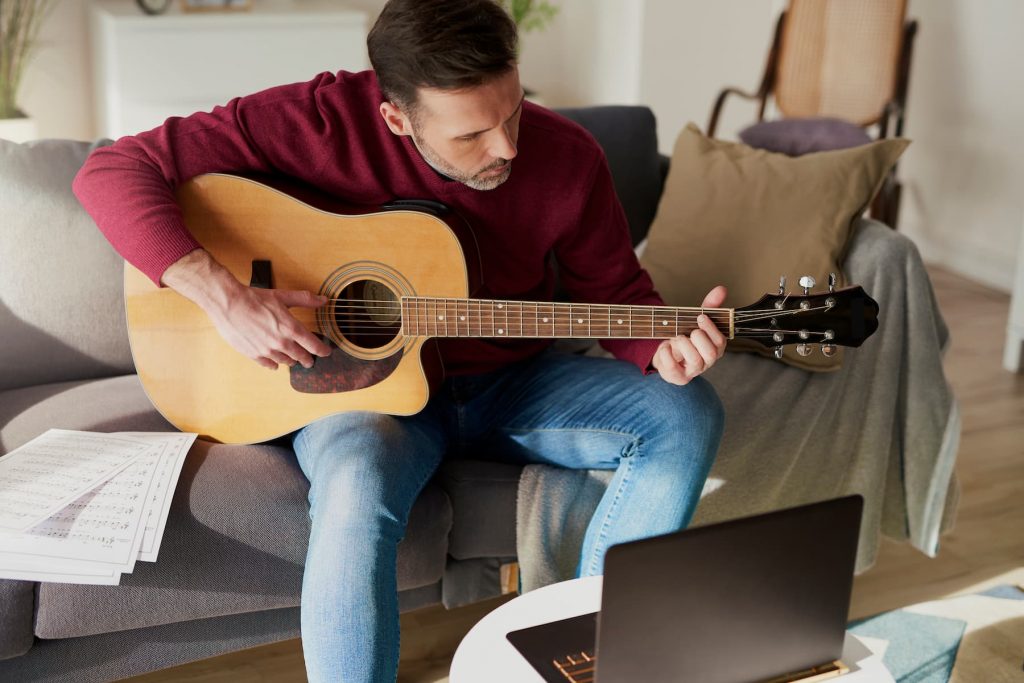 What our students have to say:
I've been taking piano lessons for a few months with Enoque and have been beyond exhilarated with my experience and progress so far. When my family came to visit a few weeks back, I played the piano for them and they were so excited and impressed at all I had learned in such a short amount of time! The Piano lessons are really starting to pay off thanks to the amazing instructors at this music store!
William Hellmann
2022-09-20
Very helpful folks. They taught me the proper tension on my bow, what I was doing wrong with tuning. I am definitely buying my next violin there when I need to get a replacement.
Vivian Simpson
2022-08-28
I gave my Grandson Colton a guitar for his birthday. His Mom enrolled him for classes here. He has caught the bug. He has only been playing for around two months and is 10 years old. This place has done a wonderful job with him and I hope he stays with it. I went to your open mic night which I think is awesome to do and he got to play. Being a music lover and collect guitars I really had a good time listening to everyone play. If you thinking about lessons for your child this is the place to go. Thanks guys.
clayton robinson
2022-07-19
Took my two children to introduce them to musical instruments. The staff was very friendly, knowledgeable, and helpful when my children are ready, I would definitely consider Sloan. Very professional
Recently, guitar tech Jeff was able to "resurrect" my 74' Les Paul. I asked him to make my guitar the best that it could be. His efforts were successful! Excellent work! Thanks Jeff
My 10-year old and I (in my 40s) have been taking piano lessons at Sloan School of Music for the past 6 months.. I cannot recommend them enough! It has been such a pleasure to learn from these instructors, and to have a fun and creative activity to do with my son. While he has his lesson, I get to relax in the lounge area until it's my turn. If you have been thinking about picking up an instrument, no matter your age, give these guys a call!
This place is so awesome! I have been taking lessons here ever since the place has opened. They have the nicest staff. I highly recommend this place to anybody who wants to take lessons or buy an instrument, or even both!
What makes Sloan School of Music the best and most fun place to expand your music education?
Here are the top four reasons:
Discover Music Lessons & More at Sloan School of Music
At the forefront of music education, Sloan School of Music is a beacon for aspiring musicians. Offering an impressive collection of instruments and personalized lessons tailored to individual skills, this school truly stands out in its dedication to fostering musical talent.
There's something for everyone, from stringed instruments to wind and percussion choices.
Choosing Sloan School of Music offers benefits beyond just purchasing an instrument or taking a class—it's about joining a community dedicated to making beautiful music together.
Sloan School of Music's Instrument Collection
At the heart of every musician is their instrument. It's a tool for expression, a means to create beautiful melodies and harmonies that can move people in profound ways. At Sloan School of Music, we understand this deep connection between musicians and their instruments, which is why we offer an extensive collection across our Urbana and Hagerstown stores.
Variety in Stringed Instruments
The stringed instrument family features a few of the most beloved instruments, such as guitars, violins, cellos, and basses – each possessing its own distinctive tone. Whether you're looking to strum your first chords on a guitar or master a complex violin concerto, Sloan has got you covered. Our selection ranges from beginner-friendly models to professional-grade options.
Wind Instruments for Every Skill Level
If wind instruments are more your style – be it woodwinds like flutes and clarinets or brass ones such as trumpets or trombones – Sloan offers choices aplenty. We provide options for both experienced musicians and those just beginning to explore music. From student-level saxophones perfect for beginners learning finger placement and breath control to high-end French horns designed for advanced players seeking superior tonal quality- there's something here for everyone.
Percussion Choices at Sloan School
Percussionists will find themselves right at home with our wide range of drum sets (both acoustic and electronic), cymbals, and tambourines, among others. Looking into exploring world percussion? Check out our Djembes or Cajons too. And let's not forget about xylophones; these melodic percussion instruments add another layer of richness when creating music compositions.
No matter what type of instrument sparks your interest or fits your music style best – be it strings that sing under deft fingers' touch, winds whose notes float through the air, percussions providing rhythm backbone, we have you covered.
Tailored Lesson Plans Based on Individual Skills
At Sloan School of Music, we get it – you're unique. That's why our experienced instructors create customized lesson plans just for you. Whether you're a beginner strumming basic chords or an advanced pianist aiming for classical mastery, our tutors will guide you at your own pace.
We offer private one-on-one sessions and group classes for guitar, bass, ukulele, drums, piano, voice, strings (violin/cello), woodwinds (flute/saxophone), brass (trumpet/trombone), and more. We even have specialized courses in audio recording and video production techniques.
The Benefits of Learning from Professional Musicians
Our teachers are rock stars – literally. They're professional musicians with years of experience performing and teaching. Get ready for educational and fun lessons.
Inspiration:

Our teachers expose you to different genres/styles, expanding your musical horizons.

Motivation:

Interacting with accomplished musicians will have you practicing more, speeding up your progress.

Perspective:

Gain valuable insights from teachers who have performed live concerts and recorded in studios.
Not in Urbana or Hagerstown? No problem. We also offer online virtual classes, so you can benefit from quality instruction no matter where you are. Whether you're a beginner or looking to fine-tune your skills, Sloan School has you covered. No matter your experience level, it's always a great time to begin discovering the enchanting realm of music.
Check out more information about our lessons below!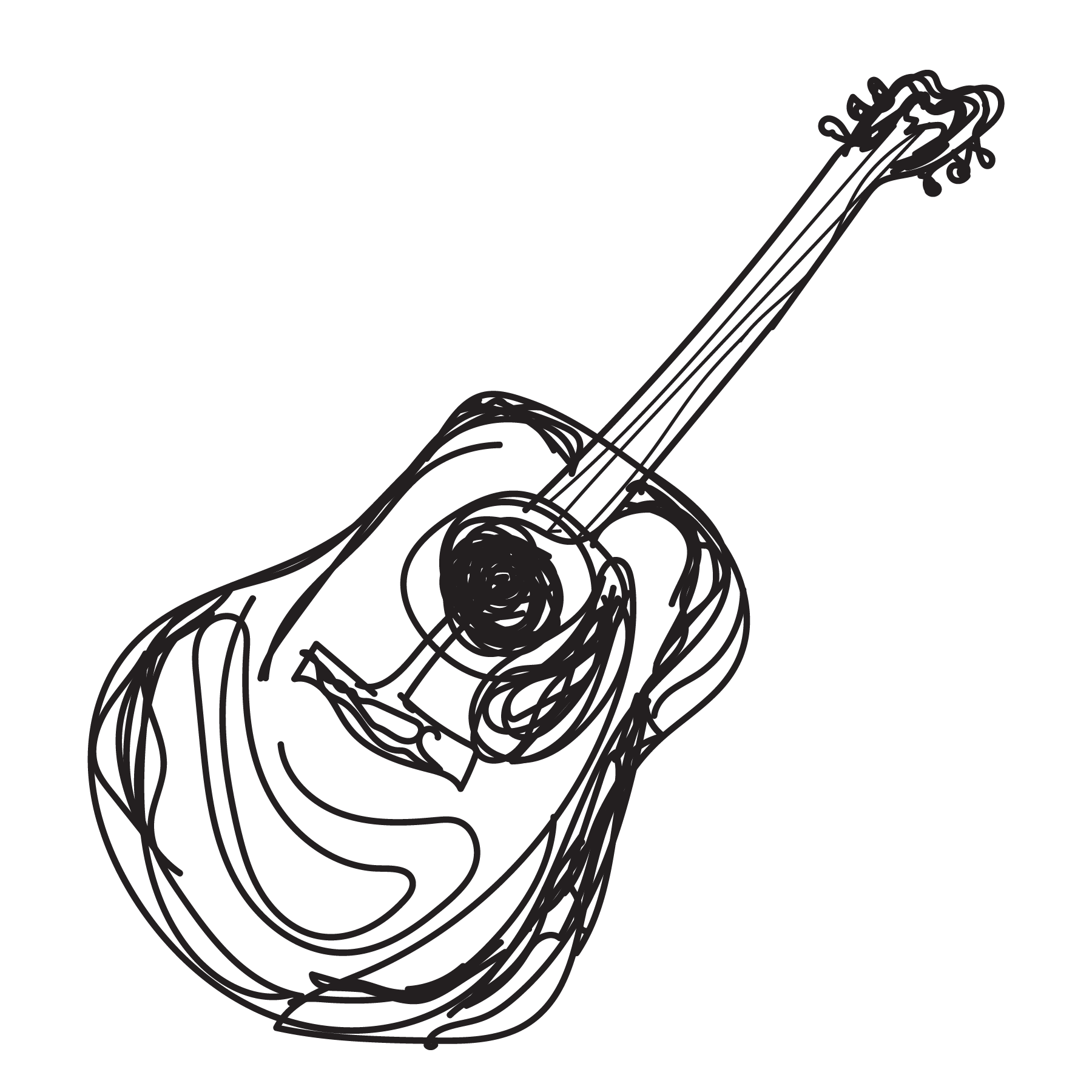 GUITAR, BASS & UKULELE
LESSONS
There are few things more iconic when it comes to music than the guitar. Along with its cousins bass guitar and ukulele, these are all instruments steeped in history that can be heard in just about everything. Learning and playing each of these can be as easy or as difficult as they need to be to match the student's abilities. Ask about how playing one of these instruments can fit into your life! Guitar lessons offered seven days per week.
With five plus days of drum days open due to demand, Sloan School of Music makes learning to play the drums fun and convenient. Spread out in our large drum and percussion room with quality equipment and tools to help get you up to speed with technique, reading, songs, and much more! Our instructors have many years under their belts teaching, playing in groups, and running quality recitals that encourage growth and confidence behind the drums.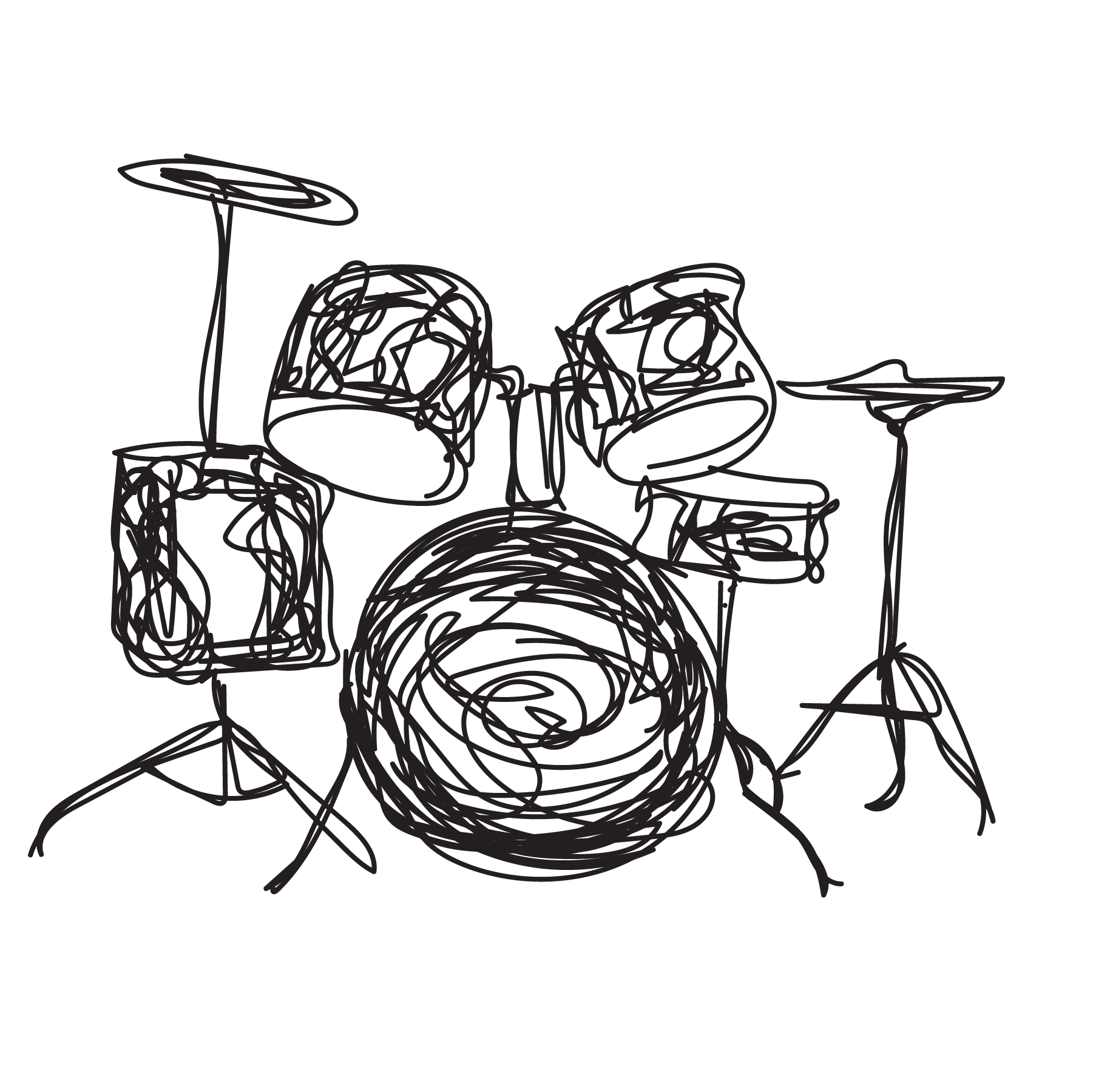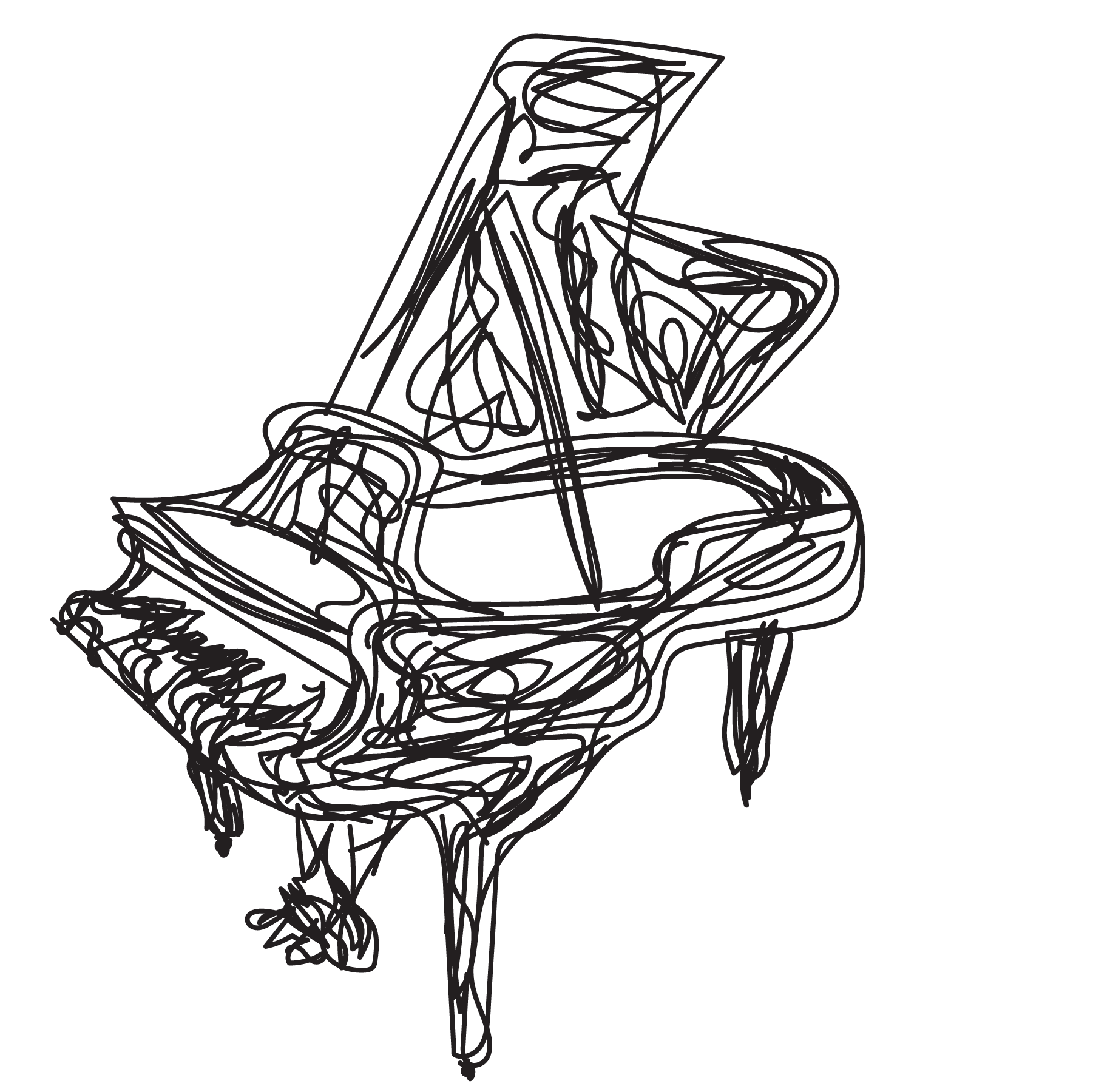 Learning how to play piano is arguably the best place to start if you don't know what instrument you or your child should play. It can be the perfect gateway into musicianship for many people and is fantastic for kids because it takes no hand strength or coordination to make a loud, clear sound. Group piano classes are offered as well for those who aren't sure if they are ready for lessons. Piano lessons offered seven days per week!
Formal vocal lessons for all ages and experience levels, as well as bands, master classes, and other performance opportunities are all available to vocal students as SSoM. Collaboration is encouraged for vocal students with local theater organization Authentic Community Theater as an extension of lessons for anyone who is interested. See how a voice teacher can elevate your singing!
Violin, viola, and cello can be difficult to start with, but the rewards are great! Recitals offered in house at SSoM to students at no additional cost. Students who can learn to play one of these instruments often have tremendous success learning other instruments as well. We have string teachers that work with students of all ages and experience levels, as well as a string ensemble taught by one of our lesson instructors.
The woodwind family is made up of the saxophone, clarinet, flute, oboe, and bassoon. We currently offer lessons at SSoM for saxophone, clarinet, and flute at any age or experience level. Additionally, ensembles are available for students to expand their performance opportunities both in house and out in public in the local area.
Why Choose Sloan School of Music?
If you're passionate about music and looking to pursue it further, there are numerous reasons why you should choose Sloan School of Music. With an extensive collection of musical instruments, a dedicated service team for repair and maintenance, as well as skilled tutors offering personalized lessons – there's something at Sloan that fits everyone's needs.
Benefits beyond just purchasing an instrument
The advantages of choosing Sloan go far beyond simply buying a musical instrument. Here's what sets us apart:
Vast Selection: We've got all the strings, winds, and percussion you need to rock your musical journey.
In-house Repair Services: Our instrument whisperers will keep your gear in tip-top shape, so you can keep jamming without a hitch.
Tailored Lessons: Our maestros will create a personalized plan to help you hit all the right notes, no matter your age or skill level.
A Community That Cares: Join our musical family and experience the joy of making music together. We're all about inspiring greatness.
Beyond these tangible benefits, there's also the intangible value added by being part of the vibrant Sloan community, where everyone shares a common love for music. This creates an environment conducive to learning and fostering lifelong friendships rooted in shared interests.


We believe that pursuing one's passion should be accessible and enjoyable, which is why we strive hard each day to ensure our students get nothing short of the best when they step through the doors here at
Sloan School Of Music
.
To sum up: if you're looking forward to nurturing your love for this beautiful art form while simultaneously honing your technical skills under the guidance of expert teachers, then look no further because the perfect place awaits right here at Sloan School of Music.