Did you know that, according to GIG Salad, hiring a professional saxophone player will usually cost the person paying them somewhere between $200 and $300? Additionally, saxophone players who are highly skilled might charge even more than this.
Whether you plan on gigging on a saxophone or simply love the sax and want to learn, it can help to know about the important jazz saxophonists that have had an impact on the genre.
With this knowledge, you can appreciate jazz even more and understand its history as either a player or jazz music lover.
However, if you don't have this knowledge, you might feel stressed about the fact that you don't know enough about jazz as you would like.
Fortunately, in this article, we'll review the five jazz saxophonists that changed history. Finally, you can know even more about this genre you love and feel like a jazz expert. Read on to learn more.
Sonny Rollins
Some of Sonny Rollins' most famous songs, according to JAM's jam community page, include "St. Thomas," "Tenor Madness," "Blue 7," "The Bridge," "Don't Stop the Carnival," "You Don't Know What Love Is," "The Freedom Devil Suite," "Old Devil Moon," and more.
If you're a big lover of bebop-style jazz, then this saxophone player is someone to listen to and, potentially, to learn from.
Sonny Rollins, who grew up in the Harlem area of New York and was raised by his parents, who were Virgin Islands immigrants, was an incredibly influential jazz musician. He began to play the sax at age seven or eight.
This was at a time during which Harlem was a place where a lot of African American culture was developing. This, along with how musical Rollins' home and family were, were a big reason why Rollins became a jazz musician.
Though he started out with the alto saxophone, he switched to the tenor saxophone after being inspired by Coleman Hawkins.
The Bebop Movement
What makes the music and style of Sonny Rollins so special? Sonny Rollins was exposed to the bebop movement, which occurred after World War II. Before, music had been more about big bands and dancing. Now, jazz music was undergoing a transformation.
The focus was on a rhythm that was loose yet hard-driving and harmonies that were advanced and originated from symphonic music that was modern.
This made it possible for jazz virtuosos to really show off their skills. In this context, Rollins began to make a big impact on the bebop movement.
Early in his career, he played with artists including Babs Gonzalez, Bud Powell, Charlie Parker, and Miles Davis.
A big part of what Sonny Rollins did was to make thematic improvisation popular. Later, he got involved in "free jazz," avant-garde jazz, and Latin jazz.
Coleman Hawkins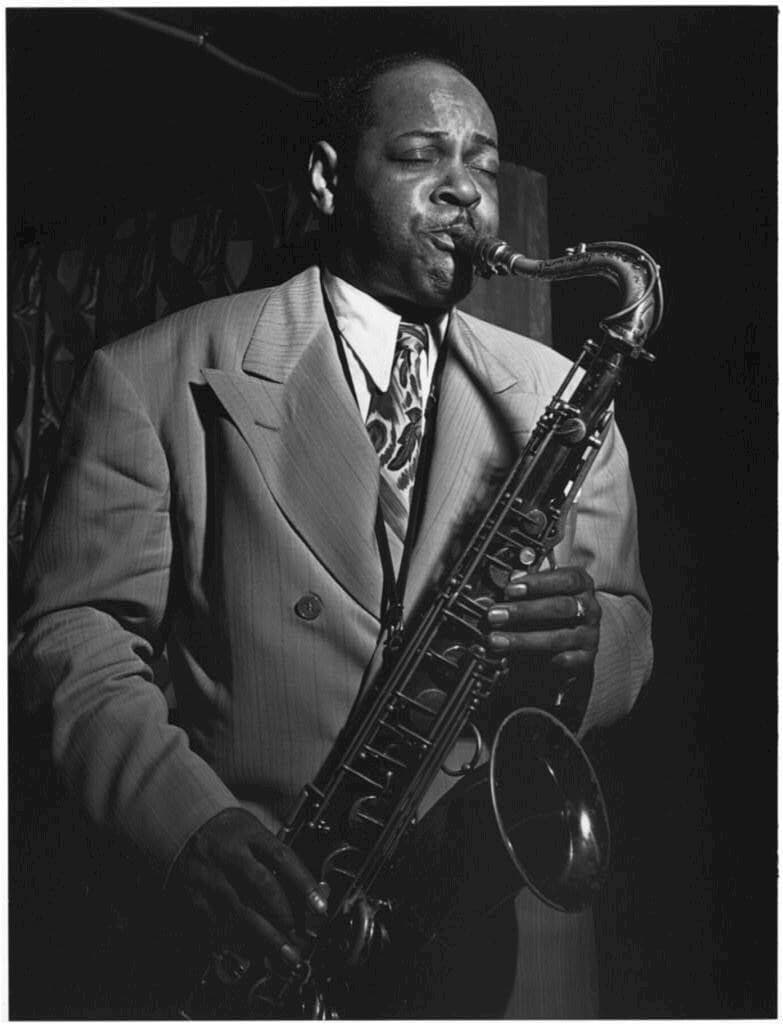 Another important jazz saxophonist was Coleman Hawkins. One of the songs he is most famous for playing is the rendition he did of the famous jazz standard, "Body and Soul." Other famous songs of his include "The Man I Love" and "Woody'n You."
Hawkins has had a great impact on jazz. He played the tenor saxophone with improvisational mastery.
Up until this point, the tenor saxophone had been seen as something new, as more of a novelty than anything else. With Hawkins' influence, this type of saxophone became much more important.
Hawkins established it as being an important part of jazz music.
Early on, as a teen, Hawkins played jazz with big bands in the US. Then, after touring through Europe, he returned to the US, where his rendition of "Body and Soul" caused his solo to become famous.
Because he understood intricate chord progressions, he stood out among jazz musicians. Hawkins was also famous for being a great improviser, and he continued to be involved in jazz music as it changed over time.
Kenny Garrett
Kenny Garrett is a more modern saxophone player than the ones we've reviewed so far. Born and raised in the city of Detroit, he began playing the saxophone at eight years old. He wrote compositions of his own at a young age, which earned him an acceptance into the Berklee College of Music.
However, he decided not to go when he accepted being a member of the Duke Ellington Orchestra. Then, in 1982, he moved to New York City, where he played with the Thad Jones-Mel Lewis Orchestra.
What makes Garrett's music so special? As an alto saxophone player, he improvised in a way that was both complex and intense. He also was one of the last musicians to play with Miles Davis in a new, exciting way.
Garrett was part of jazz after the bebop movement had already occurred, so there are more modern elements to his music.
Famous songs of Garretts include "It's Time to Come Home," "Calypso Chant," "Backyard Groove," "Hargrove," and more.
Lou Donaldson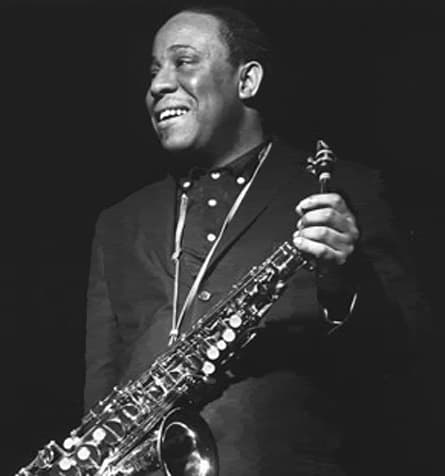 Another important jazz saxophonist is Lou Donaldson. Born in North Carolina in 1926, this alto saxophone player, who is now retired, has a career that has spanned from the 1940s until the recent year 2017. His music is well-known for being bluesy and soulful in its approach.
This said, however, in his earlier years, Lou Donaldson was part of the bebop jazz movement.
In the 1950s, he took part in creating records for the label Blue Note Records, which would become classic jazz records. In the 60s, he went on to create more records for the label Cadet and Argo Records.
Throughout his career as a saxophonist, Donaldson has played many types of music. He started out recording pure bop for his Blue Note Records recordings. Then he used a bluesy style in soul-jazz.
Famous songs of Lou Donaldson's include "Alligator Boogaloo," "Blues Walk," "Autumn Nocturne," "If There's a Hell Below," "Play, Ray," and more.
Stan Getz
Stan Getz, who played the tenor saxophone, is most famous as part of the "cool school" jazz style. Born in Philadelphia in 1927, he's well-known for having a tone that's mellow and lush. He started to play the sax at age 13, and he professionally debuted when he was 15.
He played with a large number of bands. These included the bands of Benny Goodman, Jimmy Dorsey, Stan Kenton, and Jack Teagarden. In 1946, he made recordings of his own under his name.
It was in 1947 that things really changed for Getz. This year, he experienced his breakthrough when he joined Woody Herman's Second Herd orchestra.
With this group, Getz played modern, cool-tone jazz. The influence of Lester Young, his idol, was clear when he played with them: Getz's tone was pure, vibratoless, and featherlight.
Over time, Getz's style would become even cooler and more detached, as he perfected it. These characteristics were core to the West Coast jazz movement.
Travel and Styles
After playing in the US for a while, Getz went to Europe. There, he played with American jazz ex-pats such as Kenny Clarke and Oscar Pettiford.
Getz's international music adventures didn't stop there. Working with the guitarist Charlie Bird on the album Jazz Samba, he helped bring bossa nova to the attention of American audiences.
Getz also worked on Getz/Gilberto with the bossa nova Brazilian musicians, Antonio Carlos Jobim and João Gilberto.
It's from this album that you'll likely recognize the famous song, "Girl from Ipanema." If you've ever bopped along to this song, with its simplicity and yearning, you've heard how Getz's simple, restrained style works.
Another famous track from that album is "Desafinado." Because of Getz's great success with the aforementioned album, he's well-known for his work with bossa nova.
However, he continued to work on other types of jazz music in the sixties and seventies.
In the eighties, Getz returned to acoustic jazz instrumentation that was traditional. Getz has been admired by many jazz musicians for his melodic creativity and sound.
Want to Learn to Play the Baritone Saxophone Like Professional Jazz Saxophonists?
Now that you've learned about five jazz saxophonists that changed history, you might be interested in learning to play the baritone saxophone. In this case, you should take lessons at the Sloan School of Music's Urbana, Maryland location.
We're experts when it comes to woodwind instruments. We can answer the question, "How tall is a baritone saxophone?" and we also offer baritone saxophone music lessons.
If you're interested in learning music, you can take classes at our music store in Urbana MD and you can even take virtual lessons. To learn more about these lessons, get more information now.