Visit Our Music Store in Urbana MD
Attain your musical dreams with personalized music lessons and top quality instruments from Sloan School of Music in Urbana, MD. As Maryland's preeminent music instruction provider and top instrument retailer, we offer our students of all ages and skill levels the opportunity to connect to music in a meaningful and fulfilling way. 
Founded in 2019 by dedicated and experienced music teachers, Sloan School of Music is committed to helping our students and customers create a joyful relationship with music through the use of superior musical equipment and cutting-edge technology. Our goal is to provide our students and customers with the tools they need to enrich their lives by meeting their musical goals.
Best Music Store and Music School in Urbana MD
The first steps on your journey to musical expression can be challenging, so it is critical to have supportive, experienced instructors and quality instruments to help you on your path. Sloan is committed to ensuring that our customers receive instruction consistent with the highest standard in the industry. Here's what you need to know about us:
It is our aim to create an exceptional, people-focused customer service experience with well-informed staff and state-of-the-art technology. 

We want our customers to enjoy every interaction at Sloan School of Music, from private music lessons to advice about your next instrument purchase or buying basic supplies. 

To ensure that all of our students have access to music lessons, we accept students at all skill levels, no audition required. 

In addition, we participate in a variety of community outreach programs to help our students afford private instruction and quality instruments. 
Whether you are just starting out or you're an experienced musician looking to improve your abilities, Sloan's experienced teachers and expert staff are available to offer friendly advice and assistance on every step of your musical journey.
The Area's Favorite Music Lessons Provider
When you study with or purchase from Sloan School of Music, you benefit from the direct attention of seasoned professionals who have experience in every aspect of the music industry. We offer private lessons as well as a facility that includes a dedicated performance space, state-of-the-art recording studio, retail store, and group practice space.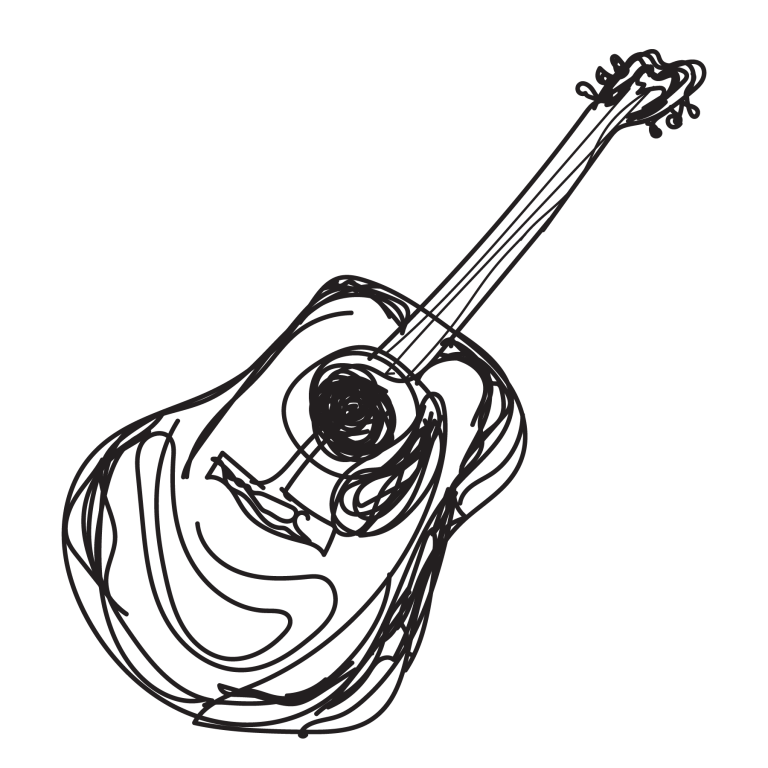 Whether you're picking up the guitar for your local rock band or planning to crank out some classic blues riffs, Sloan School of Music has you covered. Learn everything you need to know about guitar, bass, or ukulele technique while studying under some of the finest instructors in the industry. Regardless of your skill level, our teachers are here to support you every step of the way. 
Visit our lesson pages for our Guitar, Bass, and Ukulele information to learn more.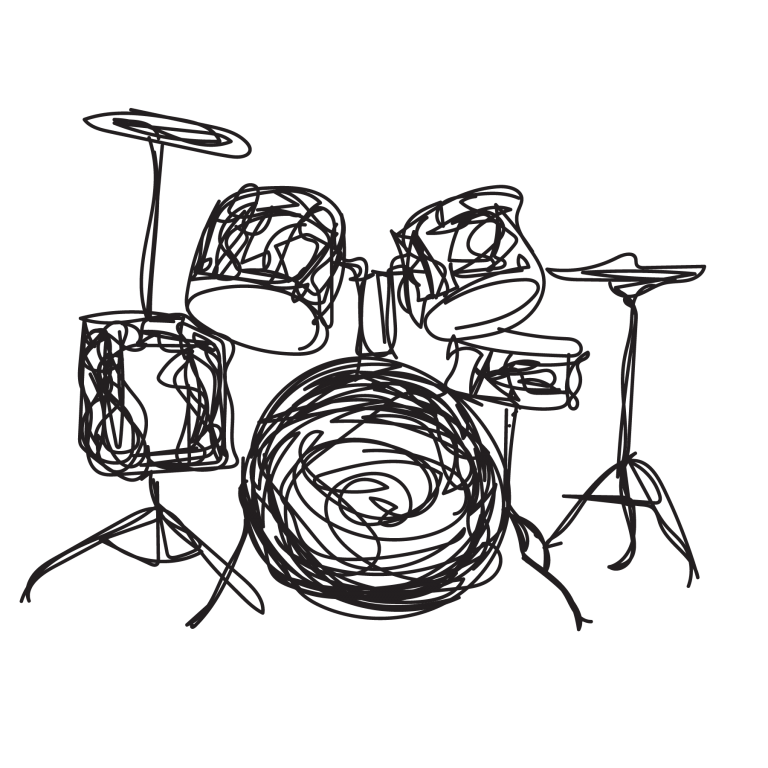 Learning how to play the drums is an exciting undertaking, and Sloan offers unique access to various instruments in our fully-equipped drum and percussion room. Our dedicated percussion space features superior quality instruments and tools to help you improve your playing. With a seasoned staff of experienced percussionists, you can enjoy the thrill of learning new drumming techniques and take your playing to the next level. 
Visit our Drums page for more information.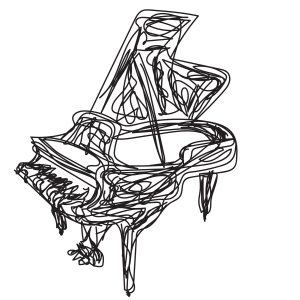 Learning the piano is a great way to introduce music into your life. As an easily visible and accessible instrument, the piano is a great way to learn theory and techniques while making music. Learn everything from chords, scales, and arpeggios to fun new scores with instructors from every musical background. With personalized piano lessons, you can enjoy the confidence and sense of accomplishment that comes from improving and enhancing your music skills. We also offer group classes for students who just want to try it out. 
Take a look at our
Piano Lessons
page to learn more.
Learn how to create fluid, resonant tones from your violin, viola, or cello with expert instruction from Sloan School of Music. Personalized lessons, in-house recitals, and string ensemble will help you learn and apply the best practices, postures, and positions to make beautiful string music. Our highly knowledgeable instructors have the performance experience and hands-on technique to help students of all ages and skill levels improve and perfect their string playing.
For more information about our lessons and ensembles, view our Strings page.
The woodwind family includes some of the most popular instruments in every genre, including the saxophone, clarinet, and flute. At Sloan, we are pleased to offer woodwind lessons for students at any age or skill level. Our woodwind program also includes in-house wind ensembles and partnership with local community ensembles to ensure our students get the full range of performance experience. 
Take a look at our Woodwinds page for more information.
The clarion tones of brass instruments brighten the sound of music in nearly every genre. From jazz and big band ensembles to orchestras and rock bands, brass instruments like the trumpet, trombone, French horn, and tuba bring a unique sound to every musical style. The instructors at Sloan are here to help you learn expert brass playing techniques and music theory to help you meet your music goals. 
View our Brass page to see everything we have to offer!
At Sloan, we offer a host of vocal techniques through highly experienced vocal instructors. Whether you are in love with Broadway musicals or want to front vocals with your rock band, you'll get the help you need to refine your technique and find your best voice. In addition to private lessons, Sloan encourages students to participate in local theater productions, where they can apply and hone their vocal performance skills. 
Visit our Voice page to see how our lessons can improve your vocal technique and performance.
Sloan School of Music is pleased to offer audio recording lessons for students with an interest in recording. Using our cutting-edge Yamaha TF1 digital console and recording studio, our audio instructors help students perfect everything from microphone placement to mixing, mastering, sampling, and editing. The audio recording program is specifically designed to ensure that you have a thorough understanding of recording methods in a variety of settings, from private studios to large scale venues. 
Visit our Audio Recording Lessons page for more information. 
Our team of instructors also offers video production lessons for students who want to enhance their ability to take videos. Whether you want to create small recordings for YouTube or full-length feature films, our teachers will help you produce well-written, skillfully staged, and professionally edited video recordings. 
To learn more, see our Video Productions page.
Your Go-To Music Store in Urbana MD
In addition to providing exceptional music instruction, Sloan School of Music is a proud authorized dealer for a wide range of brand-name instruments. Dedicated staff thoroughly curate our selection of instruments to ensure our customers have access to only the highest quality gear, reliable music advice, and exceptional customer service.
Our cutting-edge retail facility includes free Wi-Fi, numerous power outlets with USB ports, and a refrigerator full of free beverages. The space is furnished with comfortable modern furniture and a variety of signed music memorabilia. No matter what your skill level, we are committed to ensuring your comfort in every aspect of our business. 
Contact the experts at Sloan School of Music with your questions about music lessons, instruments, or anything music-related today.
Our Top-of-the-line Guitar Center located in our Urbana, MD Music Store
At Sloan School of Music in Urbana, MD, we take pride in offering a wide selection of high-quality musical instruments, and our guitar center is no exception. Whether you're a seasoned pro or just starting your musical journey, our expansive collection of guitars and accessories from top brands like Fender, Yamaha, PRS Guitars, and more will leave you in awe.
Unparalleled Convenience
We understand that convenience matters, which is why we offer no extra charge contactless delivery within a 30-mile radius or convenient curbside pickup for all in-stock items. You can trust us to make sure you have the gear you need when you need it, hassle-free.
Your Gateway to Sonic Excellence
When you step into our guitar center, you'll be met with a world of possibilities. Whether you're drawn to the iconic sound of a Fender Stratocaster, the versatility of a Yamaha acoustic, or the craftsmanship of a PRS Guitar, we've got you covered. Our expert staff is ready to assist you in finding the perfect instrument to elevate your musical journey.
Explore Our Inventory
Discover an array of renowned brands and accessories, including:
Alfred
Aroma Musical Innovation
Bad Cat
Bandlab
Chapman Guitars Black
D'Addario
DW Drums
Earthquaker Device
Evans USA Black
Ernie Ball
Gator Frameworks
Gator Cases
Gravity Guitar Picks
Hal Leonard
Harmony
Kala Music
Mono
Orange
PRS Paul Reed Smith Guitars
Black Promark by D'Addario
Snake Oil Fine Instruments
Spectraflex
Vic Firth
Purple Yamaha
Zildjian
Electro Harmonix
EVH Guitars
Strymon
Beard Guitar
Contact Us Today
Ready to take your music to the next level? Reach out to us at [email protected] to discuss your instrument needs. Our dedicated team is here to help you find the perfect guitar and gear, ensuring you make beautiful sounds that will thrill and excite.
Visit our guitar center at Sloan School of Music in Urbana, MD, and let us be your trusted partner on your musical journey. Whether you're strumming your first chords or playing sold-out shows, we're here to support your musical dreams.


About Urbana, MD
Urbana, Maryland is an unincorporated community in Frederick County that offers not just a rich history, but also plenty of exciting activities and cultural attractions to suit any visitor's interests. Located just 45 miles west of Baltimore, this small town has become a hub for music enthusiasts due to businesses like Sloan School of Music.
The roots of Urbana can be traced back to the mid-1800s when settlers first started calling it home. Throughout its history, Urbana has been home to immigrants from Europe, particularly Germany and Ireland, which helped shape the city's culture into something truly unique. One example being the Orchard Festivals held annually at the Schultheis farm – a celebration that brings locals together with delicious food and music performances!


The Music Scene in Urbana, MD
For those looking for even more musical entertainment, look no further than Urbana! This charming town prides itself on its vibrant music scene with lots of events and venues like The Comfort Inn & Suites' poolside concert series and night concerts at the German Village Pavilion during summer months. Moreover, you can find different kinds of live music each year at the Sloan School of Music which offers everything from classical orchestras to jazz bands.


Fun Things to Do
Apart from enjoying some delightful tunes, visitors have lots of other things to do in Urbana such as visiting Antique stores or exploring Catoctin Creek Park – 18 acres of natural open space complete with a playground and trails. Whether you're looking for relaxation or fun activities, there's something for everyone here!
Overall, Urbana is a city that captivates through its historical culture mingled with modern entertainment possibilities not found anywhere else in Maryland – making it worth a visit! From family friendly events to crowds attending Sloan School Of Music Shows – there's something special in every corner waiting to be discovered!