Visit Our Music Store in Frederick County
Located just south of Frederick, MD in Urbana
Frederick Music Store: Your One-Stop Shop for Music Lessons and Instruments
Welcome to our Frederick Music Store, the ultimate destination for all music lovers in Frederick, MD. Whether you are looking to buy or
rent a new instrument
, need some new gear or accessories, or want to take music lessons, we have it all under one roof. With our wide range of products and services, we aim to cater to every musical need of our customers.
Buy or Rent Instruments
Finding the right instrument is crucial in your musical journey. At our Frederick Music Store, we offer an extensive collection of musical instruments for sale and for rent. From guitars, drums, and pianos to violins, saxophones, and more, you will find the perfect instrument to suit your style.
Interested in instrument rentals? Visit our instrument rental page.
Music Lessons for All Ages
We believe that everyone has the potential to create beautiful music. That's why we offer music lessons to people of all ages. Our experienced teachers provide both in-person and virtual lessons, so you can learn at your own convenience. We offer classes for a wide range of instruments and cater to all skill levels, from beginners to advanced players.
In-Person Lessons
Our in-person lessons are conducted in our state-of-the-art studios in Frederick, MD. Our expert instructors provide personalized guidance and hands-on learning experience to help you master your chosen instrument.
Virtual Lessons
For those who prefer learning from home, we offer virtual lessons. Our online classes are interactive and engaging, providing you with the same high-quality instruction as our in-person lessons but with the added convenience of learning from the comfort of your own home.
Our Different Music Lessons We Offer in
the Greater Frederick, MD Area
At Sloan School of Music, we offer you the opportunity to learn from top industry professionals through one-on-one instruction. Our facility is not just a music school, but a comprehensive musical hub complete with a performance area, state-of-the-art recording studio, a fully-stocked retail store, and a spacious area for group band practice. To further enhance your musical journey, we also offer band-based lessons, allowing students to put their skills into action in a live setting.
Guitar, Bass, Ukulele Lessons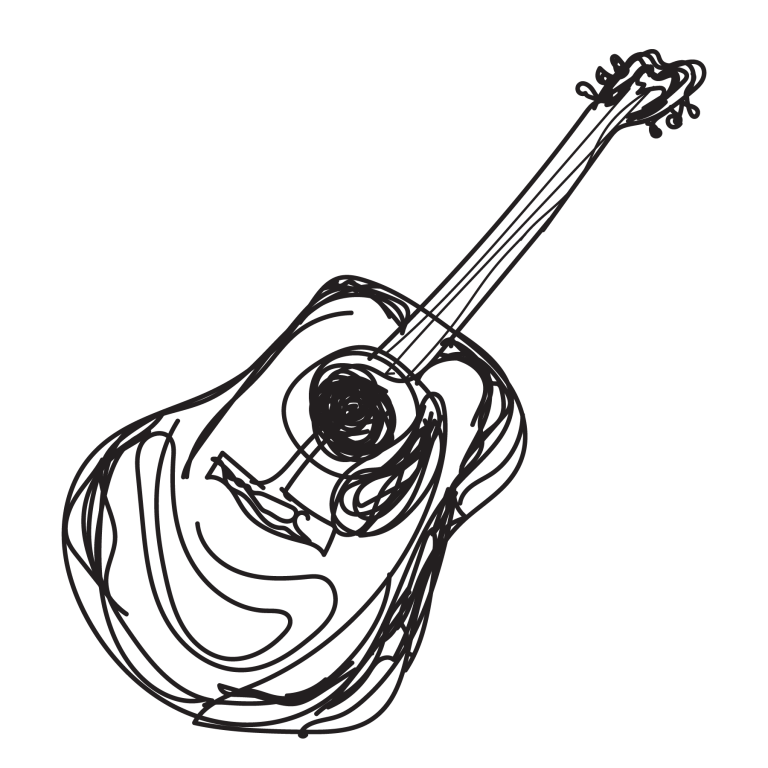 Embrace the vibrant sound of strings with our guitar, bass, and ukulele lessons. Let our experienced instructors guide you through the intricacies of these instruments. Learn to strum, pick, and riff like a pro, as we support you every step of your musical journey.

Visit our lesson pages for Guitar, Bass, and Ukulele pages for more information.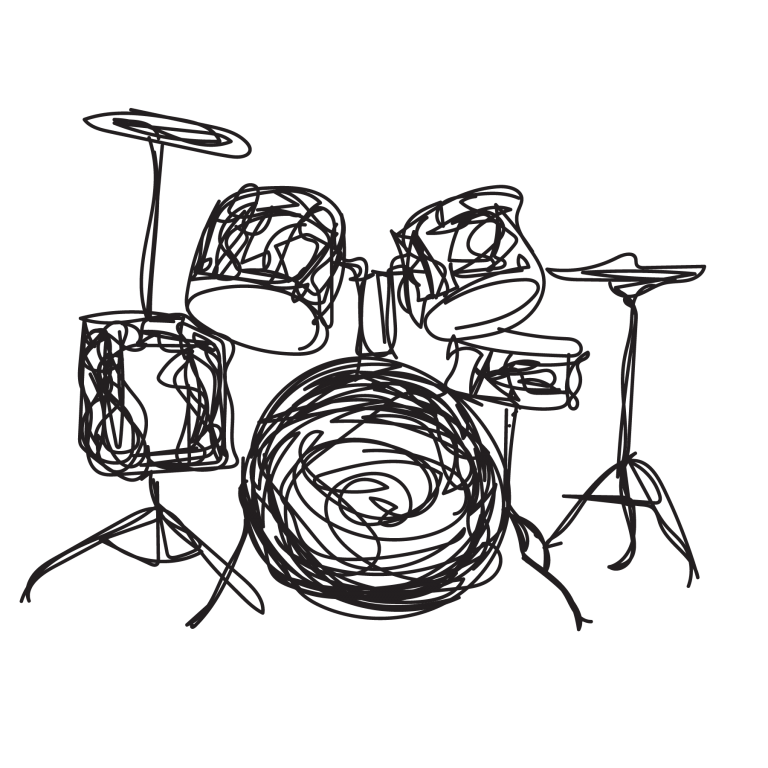 Feel the rhythm with our drum lessons. In our fully-equipped percussion room, you'll have access to top-quality drums and percussion instruments. Our skilled percussionists will introduce you to exciting drumming techniques, helping you to amplify your skills.

Visit our Drums page to learn more.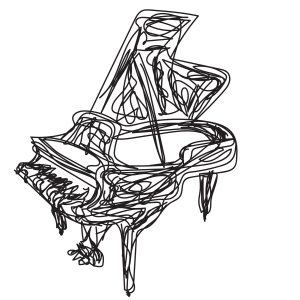 TUnlock your musical potential with piano lessons. Our instructors will guide you through chords, scales, arpeggios, and more, providing a comprehensive understanding of this versatile instrument. We even offer group classes for those who want to test the waters
Visit our Piano Lessons page to learn more about our piano classes.
String Instrument Lessons
Experience the beauty of string music with our violin, viola, and cello lessons. Our experts will teach you the correct postures, positions, and techniques to produce beautiful melodies.

To learn more about our string lessons and ensembles, visit our Strings page today.
Explore the rich tones of saxophone, clarinet, and flute with our woodwind lessons. Catering to all skill levels, our lessons also include participation in in-house wind ensembles and partnerships with local community ensembles.
Visit our Woodwinds page for more information.
Dive into the world of brass music with lessons in trumpet, trombone, French horn, and tuba. Our instructors will guide you through brass playing techniques and music theory to help you achieve your musical goals.
Check out our Brass page to learn more.
Find your unique voice with our vocal lessons. Whether you aspire to perform on Broadway or lead vocals in a rock band, our experienced vocal instructors can help refine your technique.
Take a look at our Voice page to see how our lessons can help you enjoy a more fulfilling performance experience.
Step into the world of audio production with our recording lessons. Using our cutting-edge digital console and recording studio, our instructors will guide you through microphone placement, mixing, mastering, sampling, and editing.
Take a look at our Audio Recording Lessons page for more information. 
Unleash your creativity with our video production lessons. Whether you're interested in creating YouTube videos or full-length feature films, our teachers will help you produce well-staged and professionally edited video recordings.
Visit our Video Productions page to learn more about this specialized program.
Visit Us Today at Our Frederick County Music Store
Located in Urbana, MD
Visit our Frederick Music Store today and immerse yourself in the world of music. Whether you're a budding musician or a seasoned pro, we have something for everyone. We're dedicated to helping you find the right tools and knowledge to pursue your passion for music. We look forward to welcoming you and being a part of your musical journey.
Contact the experts at Sloan School of Music with your questions about music lessons, instruments, or anything music related today. 
Our Guitar Center located in our Frederick, MD Music Store
Welcome to Sloan School of Music's Frederick County Music Store, your premier destination for all things music in Frederick, MD. As a music lover's paradise, we not only offer top-quality music education and instrument services but also house a guitar center that caters to musicians of all ages and skill levels. Our commitment is to provide comprehensive musical support and expertise under one roof to fulfill the unique needs of our valued customers.
Convenient and Customer-Centric
At Sloan School of Music, we take pride in offering unbeatable convenience and customer service. Take advantage of our no extra charge contactless delivery, available within a 30-mile radius, or opt for hassle-free curbside pickup on all in-stock items. We're dedicated to ensuring your musical needs are met with ease.
Elevate Your Sound
Whether you're a beginner taking your first steps into the world of music or a seasoned pro looking to enhance your collection, we've got you covered. Our extensive inventory boasts authorized brands like Fender, Yamaha, PRS Guitars, and many more, ensuring you have access to the complete range of gear needed to take your music to the next level.c
Explore Our Inventory
Discover an array of renowned brands and accessories, including:
Alfred
Aroma Musical Innovation
Bad Cat
Bandlab
Chapman Guitars Black
D'Addario
DW Drums
Earthquaker Device
Evans USA Black
Ernie Ball
Gator Frameworks
Gator Cases
Gravity Guitar Picks
Hal Leonard
Harmony
Kala Music
Mono
Orange
PRS Paul Reed Smith Guitars
Black Promark by D'Addario
Snake Oil Fine Instruments
Spectraflex
Vic Firth
Purple Yamaha
Zildjian
Electro Harmonix
EVH Guitars
Strymon
Beard Guitar
Reach Out to Us Today
Ready to embark on your musical journey? Reach out to us at [email protected] to discuss your instrument needs with our knowledgeable team. At Sloan School of Music's Guitar Center in Frederick, MD, we're here to empower your musical aspirations.
Whether you're strumming your first chord or composing your next masterpiece, we're committed to being your trusted partner in music.