Visit Our Music Store in Hagerstown MD
Achieve your musical goals with expert music lessons and quality instruments from Sloan School of Music, Hagerstown, MD's premier music school and retail music store. At Sloan, we aim to provide music education and affordable brand-name instruments to our customers of all ages, regardless of skill level.
Since our founding in 2019, our dedicated team of music instructors and seasoned performers have offered students a way to connect to the world of music using top-quality equipment and state-of-the-art technology. We are committed to helping our students and community establish a joyful relationship with music that will last a lifetime. Stop by our music store in Hagerstown MD today!
The Go-To School for Music Lessons in Hagerstown
When beginning your music journey, you want a supportive and well-informed source of information, instruction, and instruments. A few things to know about us:
At Sloan School of Music, we hold our staff and instructors to an extremely high standard.
We are all about creating a great customer service experience through a blend of in-depth product knowledge and modern technology.
Our approach is geared toward people, not profits.
Our goal is to ensure that our customers enjoy a positive experience in every aspect of their Sloan experience, from personalized lessons to a quick purchase of guitar strings.
To this end, we don't require our students to audition.
We also provide community outreach and assistance to help local students access private lessons and quality instruments.
No matter what your musical needs, our experts are here to lend a friendly ear and sage advice to help you make the most of your musical endeavors.
Hagerstown's Favorite Music Lessons Provider
With Sloan School of Music, you have access to personal instruction from leading industry professionals. In addition to private lessons, our facility features a performance space, recording studio, retail store, and a sizable group space for multi-instrument band practice. We also provide band-based instruction, so our students can directly apply their instruction and skills in a live setting.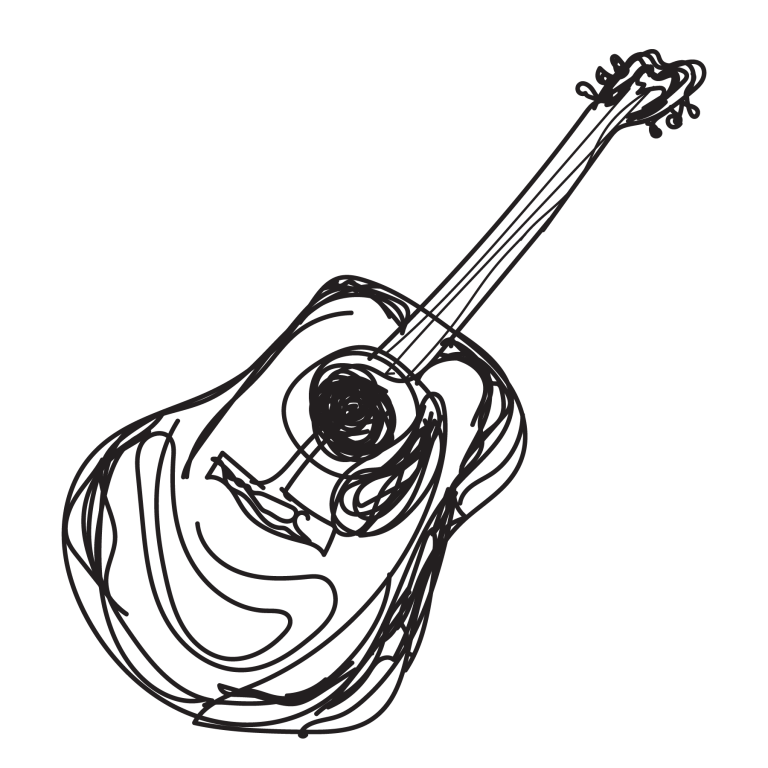 The guitar is emblematic of many music greats, from Stevie Ray Vaughan to Jimi Hendrix. Whether you want to learn electric to shred some hard rock, strum some charming ukulele tunes, or drop intricate bass lines, our instructors can help you achieve your desired level of competency. We have guitar, bass, and ukulele teachers to help you take your playing to the next level. 
Visit our lesson pages for Guitar, Bass, and Ukulele pages for more information.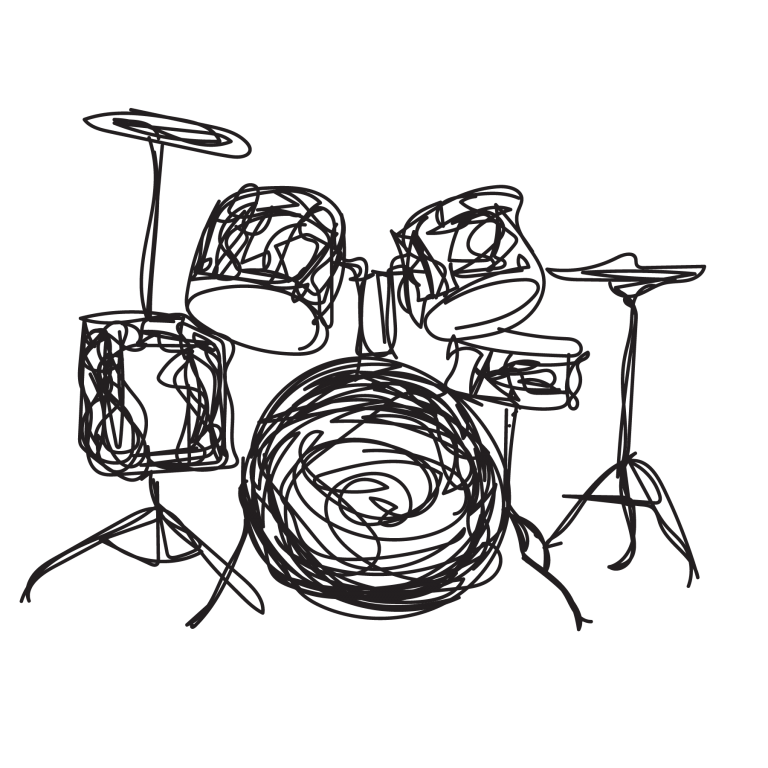 Getting behind the drum set is an empowering and exciting experience. At Sloan, we encourage our students to experiment and explore the world of percussion with our special drum and percussion room, complete with top quality musical tools to help you perfect your technique and grow your repertoire. Our staff of experienced percussion instructors will help you establish healthy technique while allowing you the opportunity to perform and play in groups to directly apply and improve your drum game. 
Visit our Drums page to learn more.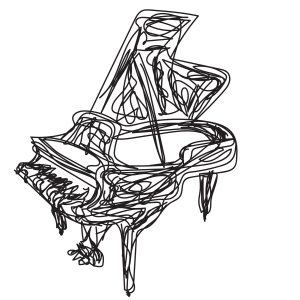 The piano is an excellent instrument for students of all ages. With professional lessons, you can learn the basics of music theory, chords, arpeggios, and scales with ease. Our piano classes offer the perfect mix of technique, repertoire, and theory to help you grow your confidence and enjoyment of music on many levels. We even offer group classes for students who just want to give it a try. 
Visit our Piano Lessons page to learn more about our piano classes.
Coaxing smooth, rich sounds from your violin, viola, or cello requires skill and dexterity, and the expert teachers at Sloan School of Music are here to help. With tailored private lessons, in-house recitals, and a dedicated string ensemble, you will learn the postures, positions, and bowing techniques necessary to create gorgeous string music in any style. Our instructors are highly proficient and welcome students of all ages and experience. 
To learn more about our string lessons and ensembles, visit our Strings page today.
The versatile voices of woodwind instruments include everything from the mellow flute to the resonant saxophone and melodic clarinet. Sloan is pleased to offer lessons for students who wish to learn or improve their performance with the flute, clarinet, or saxophone. We offer in-house ensemble opportunities as well as collaboration with community ensembles for additional performance experience. 
Visit our Woodwinds page for more information.
Recreate brilliant brass tones reminiscent of Miles Davis with trumpet lessons or try your hand at the trombone, French horn, or tuba for an amazing jazz, orchestra, big band, or even rock band experience. With professional instruction from tried and true performers, you can learn expert techniques and music theory to reach your full brass playing potential. 
Check out our Brass page to learn more.
Whether you want to croon some jazz classics, belt some Broadway tunes, or front vocals for your rock band, Sloan's vocal lessons are available to help you perfect your technique and enhance your vocal skills. We also encourage our vocal students to engage with local theater organizations to support and improve performance skills and stage presence. 
Take a look at our Voice page to see how our lessons can help you enjoy a more fulfilling performance experience.
For students who are interested in recording for both private and professional music studios, Sloan School of Music offers audio recording lessons using our state-of-the-art Yamaha TF1 digital console. With complete instruction from microphone levels to mixing, mastering, sampling, and editing, you'll have a full grasp of the technical and musical aspects of audio recording in various settings. 
Take a look at our Audio Recording Lessons page for more information. 
In addition to our audio recording, we are pleased to provide instruction for video production to help our students make well written, expertly staged, and professionally edited videos for everything from home events to full-length films. 
Visit our Video Productions page to learn more about this specialized program.
The Go-To Music Store in Hagerstown MD
At Sloan School of Music, we are pleased to offer an extensive selection of musical instruments for our customers in Hagerstown, MD and beyond. We are committed to providing quality gear, sound musical advice, and superior customer service to our customers at every skill level. 
Our state-of-the-art facility features free Wi-Fi, plentiful power outlets with USB ports, and a fridge with free beverages, all surrounded by comfortable modern furniture and signed music memorabilia. Whether you're a new student starting out on your musical journey or a seasoned professional in search of some fresh gear, Sloan has it all. 
Contact the experts at Sloan School of Music with your questions about music lessons, instruments, or anything music related today. 
Our Guitar Center located in our Hagerstown, MD Music Store
Welcome to Sloan School of Music's Hagerstown, MD Music Store, where you'll find not only exceptional music education but also a guitar center that caters to musicians of all levels and styles. As your premier music destination, we offer an extensive selection of top-quality instruments and accessories, ensuring that you have the tools you need to take your music to new heights.
Unmatched Convenience
We take pride in providing a seamless experience for our customers. Enjoy the convenience of no extra charge contactless delivery within a 30-mile radius or the ease of curbside pickup for all in-stock items. Your musical needs are just a click or a call away.
Elevate Your Sound
At our guitar center, we understand that music is a journey, and the right instrument is your partner on that journey. Whether you're a beginner embarking on your musical adventure or a seasoned pro looking to add to your collection, we have everything you need to create beautiful sounds that will inspire and excite.
Explore Our Inventory
Discover an array of renowned brands and accessories, including:
Alfred
Aroma Musical Innovation
Bad Cat
Bandlab
Chapman Guitars Black
D'Addario
DW Drums
Earthquaker Device
Evans USA Black
Ernie Ball
Gator Frameworks
Gator Cases
Gravity Guitar Picks
Hal Leonard
Harmony
Kala Music
Mono
Orange
PRS Paul Reed Smith Guitars
Black Promark by D'Addario
Snake Oil Fine Instruments
Spectraflex
Vic Firth
Purple Yamaha
Zildjian
Electro Harmonix
EVH Guitars
Strymon
Beard Guitar
Reach Out to Us Today
Ready to enhance your musical journey? Contact us at
[email protected]
to discuss your instrument needs with our expert team. We're here to help you find the perfect guitar and gear, ensuring that your musical dreams become a reality.
Visit our guitar center at Sloan School of Music in Hagerstown, MD, and let us be your trusted partner on your musical voyage. Whether you're strumming your first chord or composing your next hit, we're here to support your musical aspirations.
About Hagerstown, MD
Hagerstown, Maryland is a city with a rich history and plenty of opportunities for locals and visitors alike. Located in the northern part of the state,
Hagerstown
serves as an important link between Pennsylvania, West Virginia and Maryland. The town has been around since 1762, when Joseph Hager arrived from Germany to establish his homestead near the Antietam Creek.
Today, this charming city offers plenty of things to do and see. There are museums such as the Washington County Museum of Fine Arts and the Hagers-town Mansion Museum which chronicle different aspects of local history. Visitors can take part in outdoor activities such as hiking or cycling along the nearby C&O Canal National Historic Park or explore some Civil War battlefields on their own. For those looking for a night out, there are multiple bars, pubs and restaurants offering live music performances each week.
The Music Scene Hagerstown, MD
The music scene in
Hagerstown
, Maryland is alive and well. The city boasts a wealth of talented local bands and artists, ranging from folk to rock to blues. Venues such as the Maryland Theatre offer a wide variety of performances throughout the year while smaller bars and pubs provide an intimate atmosphere for smaller acts.
The Sloan School of Music hosts recitals throughout the year that offer their students a chance to perform as soloists or with their peers. Additionally they host workshops and masterclasses on a variety of musical topics such as improvisation, composition and conducting.
The friendly instructors at Sloan School of Music strive to help each student reach their personal goals in the music field. They are dedicated to building strong relationships with their students in order to create an enjoyable learning environment for everyone involved. With quality teaching and plenty of opportunities for performance experience, it's no wonder why so many people choose Sloan School of Music when looking for music education in Hagerstown!
So whether you're looking for live entertainment or want to hone your own musical talents, Hagerstown has something for you! With its vibrant music scene and renowned school at its center, this small city is sure to be producing great musicians long into the future.
Fun Things to Do
In addition to a great music scene and being
home to the Sloan School of Music
, Hagerstown, MD is a great place to explore. From outdoor activities to unique attractions, there's something for everyone!
For the outdoorsy types, try visiting Antietam National Battlefield. Tour the battlefield and get a true feel for the history of this area. If you'd rather stay on land, hike through one of many state parks or visit Catoctin Mountain Park for breathtaking views.
If you're looking for something more leisurely, visit Washington County Museum of Fine Arts. Browse the museum's impressive collection of 19th century artwork. For something more unique, explore the Maryland Theatre with its diverse array of performances from Broadway shows to concerts and special events. And don't forget to take a stroll along Main Street and visit some of the unique shops located there.
All in all, Hagerstown offers something for everyone: from outdoor enthusiasts to music aficionados to history buffs, there's always something interesting to explore!