Singing is a wonderful way to enjoy music, whether you do it professionally or just for fun. Singing presents an opportunity to share a part of yourself with the world. It's important to remember, though, that singing is also a physical activity.
Because singing can put a strain on your vocal cords, it's important to use vocal warm ups as a way to prevent unnecessary damage to your vocal cords. Your voice is your tool for music, and, like any other instrument, it needs maintenance and care.
You may want to think of this as just like warming up to run, swim, or do any other athletic activity. Singing may not look physically taxing, but inside your body, there are many muscles at work.
The good news is that most vocal warm ups are easy, fast, and fun to do. This article will outline what these are, possible consequences of not using them, simple exercises you can do, and even basic kid-friendly vocal warm ups.
What Are Vocal Warm Ups?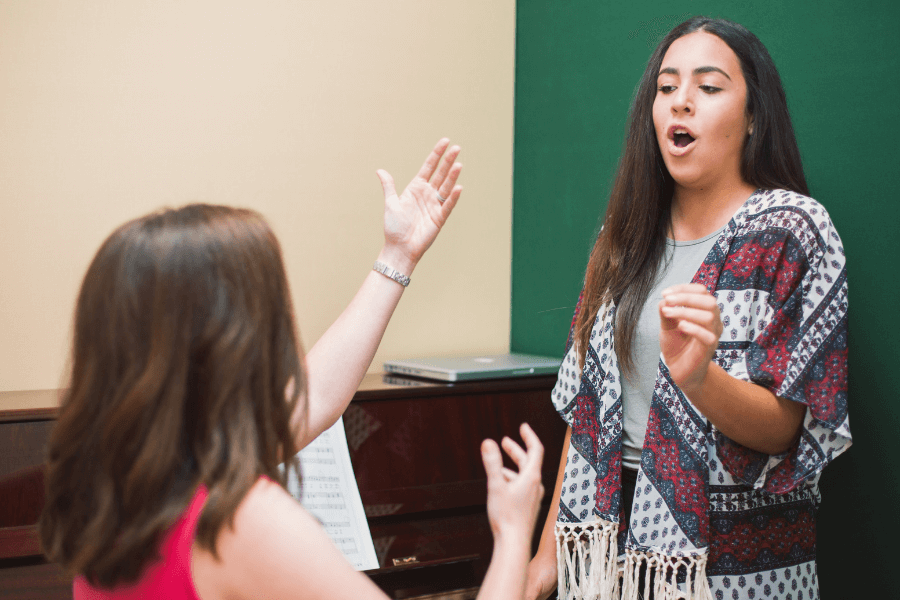 Vocal warm ups are, as the name implies, simple exercises to prepare your voice. Singing uses a different register than speaking, so getting your vocal cords ready can help prevent strain.
These exercises benefit you in several ways. They give your entire body a physical workout. They also help warm up your breathing. They prepare your articulators and resonators. They also get you ready for the material you're about to sing.
Why Vocal Warm Ups Are Important
Vocal warm ups play an important role in strengthening your muscles and helping prevent vocal cord damage. They also help you become a better singer, since many singers use their warm up time to improve or practice any techniques they're working on.
Many physical careers depend on "muscle memory" to sharpen skills and make activities practically automatic. Vocal warm ups can help singers do the same thing.
Warm up exercises are also a great time to practice breathing by learning how to sing as you breathe out, adapt for long stretches of singing between breaths, and much more. When you learn to control your voice, your skill as a singer improves.
Vocal warm ups are also an effective way to practice your ear training. The more you hear yourself sing and practice, the more you'll be able to pinpoint whether you're singing on key.
5 Simple Vocal Warm Up Exercises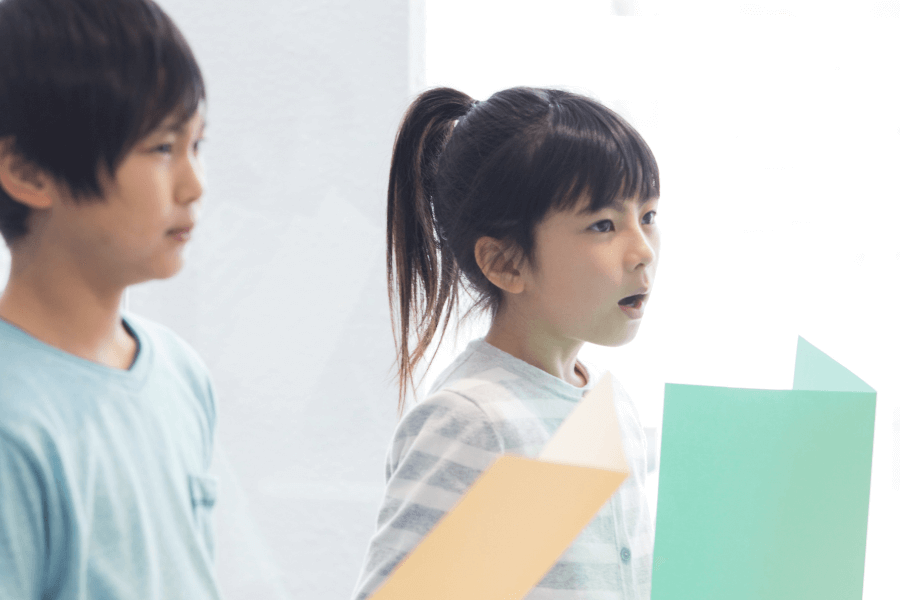 The following vocal warm ups are simple, require no extra equipment, and take mere moments. It's a good idea to try several and mix and match them to give yourself some variety.
A good array of exercises serves the same purpose for singers as weightlifters: It helps keep you from becoming bored with the routine and gives your muscles a range of activities. Here are a few to try:
Breathing Exercises
These simple breathing exercises will help prepare your voice for more activity during your warm ups and your singing. Start by standing straight up. Then relax your shoulders. S-L-O-W-L-Y breathe in through your mouth for five seconds. Take the air in while allowing your diaphragm to expand.
You'll know you're doing this right if your tummy expands. Slowly exhale for five seconds while making an "ssss" sound like a snake.
Humming
The use of humming as a vocal exercise is easy and helps stretch your vocal cords, like runners who stretch their legs before a race. Keep your lips loose as you hum. The vibrations in your face from humming also help you relax your facial muscles. Being tense while singing can have a significant adverse effect on the quality of your voice.
Dropping Your Jaw
While you sing, focus on lowering your jaw, so it's lower than when you speak. Practice lowering your jaw by yawning with your mouth closed. Don't just drop your chin but work your jaw muscles deliberately and gently as you do the closed-mouth yawn.
You can use your fingers to trace your jawline with your mouth closed to become familiar with this lowered jaw position. This is also a good way to relieve stress.
The Siren Exercise
This exercise will help you stretch out your vocal cords and train you to move from note to note smoothly without cracking your voice. Begin by making an "ooh" sound, starting at your lowest note. Keep making the sound steadily, rising slowly until you hit your highest comfortable note. Keep making the "ooh" sound as you work your way back down from your highest note to your lowest.
Lip Trills
This exercise, also called "lip bubbles," warms up your diaphragm and vocal cords. Purse your lips together into a loose pucker. Use your fingers to push your cheeks upward. Take in a deep breath, and as you exhale, let your lips flap together, making a motorboat sound.
There are, of course, several other vocal warm ups you can try, but these work well for anyone. These exercises are simple, so they're perfect for both beginners and experts. A good vocal warm up doesn't have to be complicated.
3 Warm Up Exercises for Kids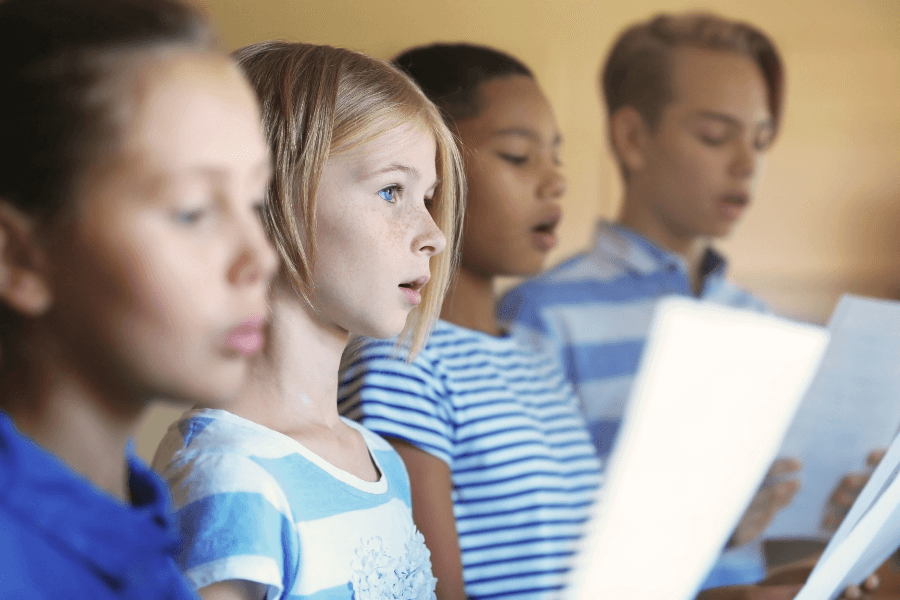 Kids often have a shorter attention span than teens or adults. A key to getting kids to warm up their voices is to get them excited. Singing is fun!
The best way to get kids into a singing mood is to get their blood pumping. The following exercises for kids are even simpler than the ones above.
Stretching
Get kids to bend at their knees, roll their shoulders, or squat. The key is to get them moving, which helps stimulate them mentally as well as physically.
Big Yawns
Start the kids off with some simple big yawns. Count to five as they open their mouths big and wide as they yawn. This helps them gently stretch out their voices.
Simple Sirens
Lead the children in a simplified version of the siren exercise. Simply have them make the sound of a fire truck or ambulance. Have them start at their lowest note and slowly work their way to their highest. Use your hands and arms to serve as visual indicators of low or high notes as you lower or raise your arms.
Kids usually have a lot of fun doing exercises like these. The warm ups are simple, easy to do, and feel good. The siren exercise will probably even provoke some laughter, which gets students engaged and makes things easier. Children (and, let's face it, most adults) learn better when they have fun.
Ready to Get Started With Voice Lessons?
Singing is a fun way to explore the world of music. Your voice is unique, so you will always have a one-of-a-kind music instrument with you wherever you go.
Sloan School of Music can help you (or your child) learn to sing and protect your vocal cords with hands-on lessons. Our modern facilities in Frederick and Hagerstown, MD, are staffed with passionate music teachers who foster a welcoming environment for learning to make music. Find out more about our voice lessons today.