D'Addario instrument accessories meet and exceed the expectations of musicians around the world. This global company brings innovation to music by experimentation and collaboration with all kinds of players. It is passionate about using music to bring positive change to communities, and doing so sustainably because it cares deeply about the environment.
Collaboration with top musicians is vital to the D'Addario company, which has current partnerships with Jake Shimabukuro, an Hawaiian ukulele player; singer, rapper, and drummer Anderson .Paak; and country singer, songwriter, and performer Brandi Carlile, among others. Its instruments are excellent options for musicians of all ability levels, and Sloan School of Music is proud to be a seller of the D'Addario brand.
Famous for being the largest maker of strings for musical instruments, the D'Addario Company began modestly in an Italian village named Salle where it made string out of gut. The D'Addario family began their string business in 1680, and two D'Addario brothers left for New York City in 1905 after an earthquake devastated their home area. The string business went with them, with humble roots in a garage behind their house.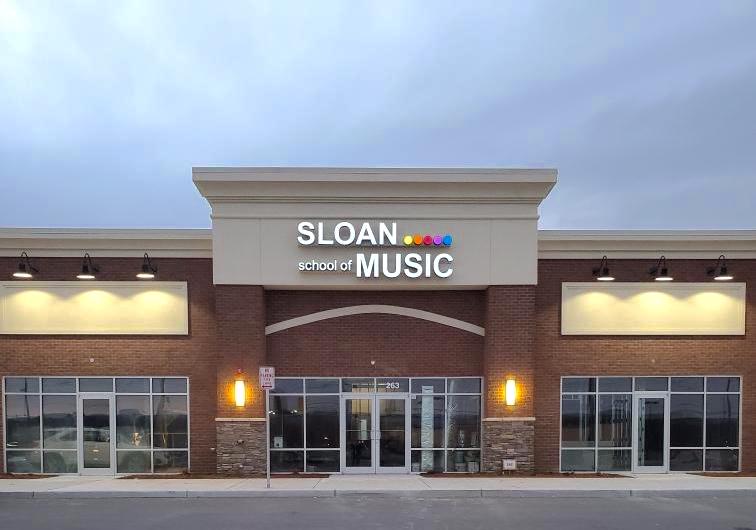 The family business was later sold, only to start fresh again in the 1970s. J. D'Addario added the first non-string business in 1986 when he added the Vandoren-Paris line of reeds and mouthpieces for woodwind instruments. Through curious minds and inquisitive natures, the company leaders improved their manufacturing processes and produced sophisticated innovations to musical instrument design.
D'Addario and Sloan School of Music
It's one thing to play an instrument, but it's quite another to play one so well that you surprise yourself. At Sloan School of Music, we encourage all our students to play from the heart. We know that practice makes perfect, and that having the right instruments and accessories can make all the difference in keeping your practices as comfortable and productive as possible. Make sure your instrument is fitted with the strings and parts that make it sound beautiful in your ears.
If you're in the market for new guitars or accessories, stop by the Sloan School of Music store to speak with an expert about your needs today. D'Addario products are well-suited for students as well as professionals, and our experts can't wait to help you find the right items for your musical journey. Contact us for more information or to sign up for lessons today!
View Other Brands We Carry