Shop Yamaha Instruments For Sale
Musicians and students worldwide rely on the high quality of Yamaha. The company's full line of instruments includes pianos, keyboards, guitars, drums, woodwinds, violins, and everything in between, each created using fine materials and top-of-the-line technology.
Sloan School of Music is a proud seller of Yamaha Instruments
And our instructors can't wait to help you find the perfect instrument for your music journey.
The
Yamaha
Corporation began in 1887, when Torakusu Yamaha built the first reed organ in Japan. He was dedicated to the study of technology, music, and music theory, and would not give up until he had produced an organ that sounded right. The company introduced more options over time, and is now the world's largest manufacturer of musical instruments. It also has not strayed far from its founder's basic philosophy: that creating joy, beauty, and confidence is as important as creating innovative products with consistent high quality.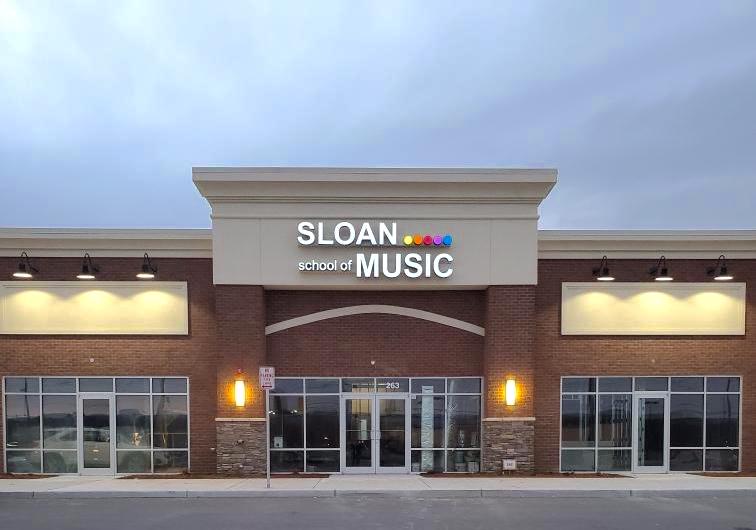 The "Yamaha Way" — which is best described by will, integrity, initiative, challenge, and commitment — is one of the forces driving the company to provide high-quality instruments and inspire people around the world with beautiful performances. Each employee uses the principle as they work on Yamaha instruments, keeping focused on being passionate, taking pride in good work, serving customers with high quality craftsmanship, and having the courage to take on new challenges.
Take Pride in Your Yamaha Instrument
Playing music on any instrument is a learning experience in itself, but playing on a Yamaha instrument means you're sure to get a high-quality, long-lasting product you'll be proud to own for years to come. Sloan School of Music only sells instruments and accessories we know will produce enjoyable experiences and excellent tones for our students and fellow music aficionados, and our experts are happy to walk you through the pros and cons of each to help you find the one that's right for your music journey.
If you're in the market for a Yamaha instrument, come into our store and speak with one of our instructors or sellers to test it out. Looking for a place to take your musicianship to the next level? Contact
Sloan School of Music
today for more information about our private or group guitar lessons offered in a variety of formats to reach all learning styles.